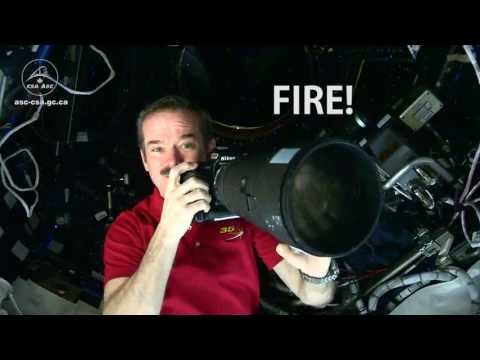 Second Acts: Why "Rediscovered Artists" Are the... →
Genius in colour: Why William Eggleston is the... →
Sriracha Hot Sauce Catches Fire, Yet 'There's Only... →
Another photobook
Tonight I'm looking through one of Uta Barth's photo books. I only know of Barth because she was one of the 2012 recipients of Macarthur Genius Grants, at which point I picked up this book and immediately fell in love with her work. Unique & simple & strangely powerful in unexpected ways. Just great stuff.
Two photo books
Tonight I've been looking through two photo books — Henri Cartier-Bresson: Photographer and A Visual Inventory by John Pawson. Very, very different photographers, and very different books, but both brilliant. There is so much to be learned by looking carefully at other photographers' work and thinking about what they've done and why and how. This is actually the...
"The moment I buy my fake Facebook girlfriend, she leaves a post on my wall. It..."
– Fake Facebook girlfriends: what's not to like? | Technology | The Guardian
Books I Read Whilst On Vacation (2013)
In no particular order… * Wool (Hugh Howey) * An Everlasting Meal (Tamer Adler) * Life of Pi (Yann Martel) * People of the Book (Geraldine Brooks) * The Art of Photography: An Approach to Personal Expression (Bruce Barnbaum) * Dissolution (C.J. Sansom) * The Sisters Brothers (Patrick deWitt) * Demolition Angel (Robert Crais) * When the Women Come Out to Dance (Elmore Leonard) *...
Neil Gaiman: I was reading a book (about... →
neil-gaiman: I was reading a book (about interjections, oddly enough) yesterday which included the phrase "In these days of political correctness…" talking about no longer making jokes that denigrated people for their culture or for the colour of their skin. And I thought, "That's not actually anything to do…
tumblr & engagement
I have 19 followers on Tumblr. I have 1244 followers on Twitter. Granted, probably like half my Twitter followers are bots or spammers, but there's still a discrepancy there I don't understand. And I don't really know how to find people to follow here. What's the deal? How is this all supposed to work? What am I missing?
Gordon Parks's Alternative Civil Rights... →
John's Tumblr: Computers = Trucks →
lilly: A couple of years ago at D8, Steve Jobs said on stage something like this: computers as we know them won't go away, but they won't be used nearly as much. They'll be like trucks: most people don't drive around in them all the time, but they'll use them for special purposes, to get particular types…
1 tag
Nikon D800-D800E First Comparison -... →
1 tag
This is just going to give me nightmares ::... →
1 tag
BBC News - Marines to train women for combat -... →
1 tag
Is Camera Lust Destroying Your Photography?... →
Real memories of virtual worlds
I'm not sure if other people experience the same thing, but every so often I find myself watching my thought processes take place — almost like I've taken a step back and I can see what's going on in there as my brain putters along doing whatever it is it does. Whenever this happens, I realize that there's whole bunch of things going on in there at once — like...
1 tag
5 (Mostly) Vintage Children's Books by Iconic... →
The Art of Survival: Why Poor People Have the Best... →
Neil Gaiman: Reposted as something that can be... →
neil-gaiman: I've seem to be hitting writer's block far too often now. My grade in my creative writing class is suffering because i don't turn in anything because i'm never really satisfied with anything i do. all my good ideas seem to turn into bad ones once i write it down. How do you get pass writers…
Interactive Fiction Top 50 of all time (2011... →
A VC: Understanding Kickstarter →
A VC: The Management Team - Guest Post From Joel... →
Tumblrin' along
I like Tumblr a lot and I don't use my regular blog basically at all anymore, so maybe I'll start sharing my random blitherings and sharey-bits over here instead. If I'm smart, I'll just feed this straight into my Twitters as well and make it all magical and lovely. Right now I'm really tired, so I might not be smart enough to make that work right now.
The Millions: Cooped up in a Bookstore, Just to... →
Roman France - Finding the Traces Left by an... →
My New House? I Met It Online - NYTimes.com →
Pedagogy of the Oppressor by Sol Stern, City... →
My Personal Credit Crisis - NYTimes.com →
Episodes : The Great Food Revolution : CBC-TV →